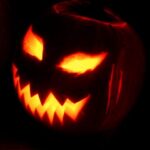 Should Christians Do Halloween?
Halloween, for most, is known for dressing up as someone's favorite character, going door to door, and getting free candy. However, for some, Halloween is the day of the Devil! So the question stands, should Christians do Halloween? Hear callers concerns about Christians and Halloween. For Christians, mainly, the questions should be "What do you do with the "Holiday"?
Plus, some talk on the new and controversial "Joker" movie. The controversial movie is calling for a rise in security at movie theaters. "Copycat" killers are the highest concern. However, this movie shows the psychological changes in a killer's mind.
Donations
Here at The Steve Noble Show, we wish to spread the good news of the Gospel to all nations through the airwaves. This mission, like other missions, requires funding. The main funding of the show and this mission is from donations of listeners. So, we prayerfully and humbly ask to donate if you are so convicted to – www.thestevenobleshow.com/donate
Thank you and God Bless
The post Should Christians Do Halloween? appeared first on The Steve Noble Show.